---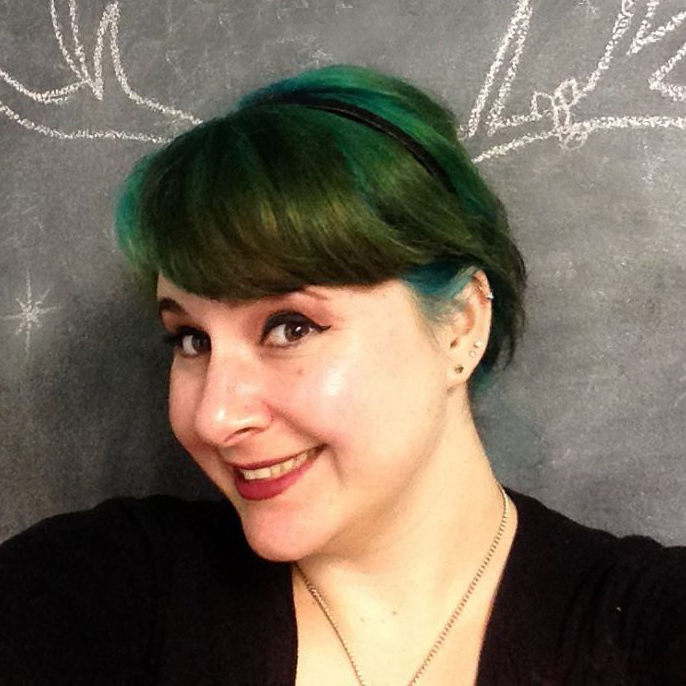 KRISTEN PETRIE is...
Creative Director
---
...easy to spot because of her bright, multicolored hair. She realizes that makes her look like more fun than she is but her incredibly high standards, attention to technical detail and professionalism make up for it.

While on the job here at The Mellarium, Kristen is the primary web/print designer and project manager. Prior to being tucked away at the office here she spent years in-house at marketing agencies and institutions producing everything from billboards to business cards with a particular focus on the fields of education and healthcare. But one can only design so many plastic surgery brochures or fecal incontinence study ads before one feels like they'd like to do something a bit less dry. So she struck out on her own almost a decade ago and started The Mellarium.

Kristen comes armed with a BA in Art with a minor in English - the product of a combined six years of college at Massachusetts College of Art and Salem State University. She also insists we mention she graduated Summa Cum Laude - fully realizing nobody actually cares - but she worked her tail off. She's a little...well, Hermonie?

If she's not hosting the local story slam, drawing, volunteering at the animal shelter or sitting blissfully in a movie theater she goes home to the wilds of New Hampshire, her two cats, dog and the extra few cats she fosters. Which she swears isn't as sad as it sounds.